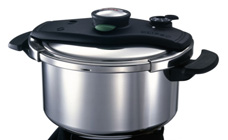 Breathing and being aware of what's going on are the only things you can do when dealing with pressure.
For the purpose of this post I will refer to adversity a lot but it means the same as pressure.
Pressure will get try to push you around on the course. After reading this post you'll be well on your way to executing more clutch shots under the gun.
If you don't face any adversity on the course you are not human.
Pressure's All Up in Your Face
Whether it's a putt to shoot your low round, a tee shot on the first hole when everyone is watching or a $5 putt to beat your playing partner, it will get all up in your face.
Most players succumb to it though and hit bad shots.
Why? Because their hearts start to beat faster. They start to think about other screws up on the course. They fail to think clearly.
Sound like yourself?
The past can be a killer. But don't let your mind dictate the present moment and your current shot by focusing on the past or future.
If you're followed any of my writing and coaching you will know that I teach players how to become more present, aware and conscious on the course.
This post is talks about the exact same thing, staying present and not letting your mind relive past screw ups.
Breathing and Awareness
Both are key to learning how to handle pressure in golf.
When adversity hits, the heart starts to beat a little faster. Sweating and the shakes may also creep into your body. But how can you deal with pressure?
"Control your breathing by taking deep breaths from your stomach".
A great way to do this is to focus on bloating your stomach. You know how kids like to puff out their stomachs so they look fat? Or how woman work on their breathing when they're pregnant? Only focus on inhaling and exhaling and nothing else!
"Just slow down, walk a little slower".
When the heart starts to beat faster players tend to walk and do everything else faster. Along with taking deeper breaths you can slow your roll so to speak and saunter like Jason Dufner.
"Just be conscious of all the changes in your body and recognize things are different".
Most importantly be aware that you are dealing with adversity and learn from how you handle it. Start keeping a journal of what thoughts pop into your head and how your body feels when adversity strikes. This will help you to stay calm since you're not panicking on the inside any more. It also helps to identify the way you deal with adversity so that you can break the cycle and no longer crack under it.