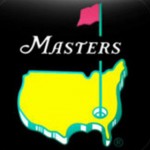 The 2012 Masters is living up to everyone's expectations and more.  
Swede Peter Hanson stole the lead, Phil Mickelson made a trademark Augusta charge and Australia's hopes floundered in the third round of the Masters.
Hanson threw up an impressive seven-under par 65 to move to nine-under par for the tournament, one clear of American Mickelson and South African Louis Oosthuzen.
While the roars were many and deserved, perhaps the biggest came at the 15th when Mickelson played a ridiculously risky flop shot from behind the green and then made a putt for birdie to continue his charge.
"It's going to be a long night and a long morning tomorrow."   I can't wait.