As the downswing begins an amazing sequence of events takes place.  The energy accumulated in your torso muscles gradually release, your upper body follow the lead established by your lower body unwinding as your weight continues to shift from your right side to your left.
Impact must be allowed to happen in a free, flowing movement.  Letting it happen without interruption or compensations.  Rotating forward allowing your body and arms to swing through to the finish will deliver the club face square to the path without manipulation.  As you follow through getting the rights side of the body out of the way your weight should be now more in your front foot with great balance.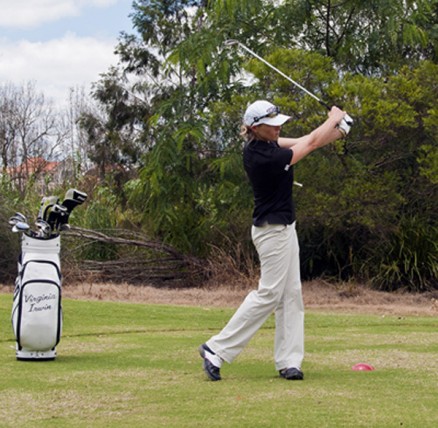 With the mechanics comes tempo and timing.  These two aspects introduce coordination, flow and consistency into every swing.  Good timing refers to the order in which the mechanics occur and tempo is the speed at which the swing occurs.  Building the proper sequence throughout the swing allows the entire movement to flow together.  Controlling the tempo allows time to prepare for impact, deliver the club, and then disperse the energy of the swing during the follow-through.
Knowing the information is not the secret, committing to change and developing your skills using a variety of drills and exercises is the key.   Not only will make it enjoyable to train and practice you will start to see improvements more quickly when you are practicing with purpose.  Training aspects of your swing will develop those skills more quickly and you will retain them for longer periods.  Not find it lose it. Skill acquisition and training environments are essential in the development of every player.