"Top PGA tour golfers like 2011 US Open and 2012 PGA golf champion Rory McIlroy have highly developed, highly specific and very high paying golf skills which help them to produce a consistently low competitive score average when they compete on one of the PGA or LPGA tours."
In every golfers game there are three or possibly four golf skills that would guarantee improved golf scores by developing and improving them. The eighty-twenty principle helps us to understand that approximately 20 percent of your golf skills accounts for eighty percent of the results you produce in every round; so it's important that you identify these critical to performance skills if you want to move to lower golf scores faster.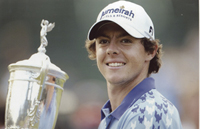 If you need some help in identifying your critical to perform skills come and get tested.