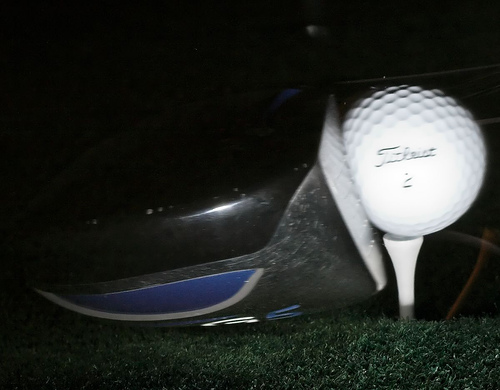 All golfers want to hit their tee shots as far and as straight as they can.  For many, this is where the most enjoyment playing the game is found. There's nothing more satisfying than crushing a drive down the middle of the fairway.  I encourage you then to be aware of the following five keys
when it comes to hitting your driver farther.  Practice diligently and apply it effectively in order to increase your distance off the tee.  It will make the game more fun and you will likely shoot lower scores.  Good luck!
Fundamentals First
Sound set-up fundamentals (grip, stance, ball position, posture and alignment) is the foundation for developing the ideal distance-garnering combination – your maximum clubhead speed through impact along with a relatively square face angle. Understand and respect this. Do your utmost to ensure that you are in an orthodox starting position before you swing. Any errors here will likely manifest themselves by slowing you down and getting the clubface away from being square at the moment of truth – when you strike the ball.
Tilt your Spine to get Behind the Ball, the Reverse "K"
Tilt your spine into the Reverse "K" position. This positioning readies the body to create speed and encourages ideal club delivery possibilities. This is a classic long driver's set-up.
Set up a Strong Triangle
Establish a preswing set up where a pronounced triangle is evident – positioning of arms and shoulders. The triangle is the strongest geometric shape. This position enables you to be as powerful and consistent as possible when striking golf shots.
Make the Shaft "Sing" through the Hitting Zone
Practicing by swinging your driver upside down – holding onto the shaft and swinging the grip without a ball present. You're endeavouring to make
the shaft "sing," creating as much shaft noise or "singing" through the hitting zone as possible. This provides immediate feedback on the amount of clubhead speed being generated as well as where the "singing" is happening relative to where the ball would be during the swing. Then turn your club into the normal position and try to make the shaft sing as intensely as you can through impact when hitting a ball. This drill is designed to create clubhead speed awareness and improvement. Try it. It works!
Finish in Balance, Let the Club Pull you all the way through
I encourage players to be able to stomp on an imaginary soft drink can underneath their back foot at the completion of their swing. Check yourself to see if you are finishing your swing all the way. Can you stomp on a can at the end of your swing?