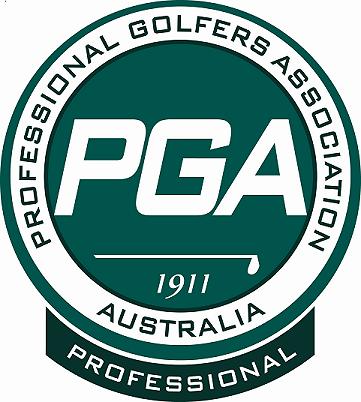 This week has seen the 2012 Srixon Coaching Summit.  Where the Asia Pacific's leading PGA Professionals meet.  With an amazing array of keynote speakers this years summit did not disappoint.
Dr. Ric Charlesworth speaking on "Reflections of a Coaching Life", engaging stories and insights to a coaching career filled with some amazing successes.  Sharing his experiences on coaching both the men's and women's Australian Hockey Team.  Detailing the Australian Men's Hockey Team's journey in London.  How cruel the game of hockey can be.  The Australian team was only ever behind for 10 minutes in the entire tournament, all games.  That 10 minute period was the difference between playing for Gold rather than bronze.
Michael Hebron PGA Master Professional from America speaking on "Modernizing Approaches to Learning". Work your instrument, making conscious attempts to learn, learning is a survival skill, the rules are for the golf club, inconsistency is part of the deal of golf, it's not a hard game, how questions are asked, we are all great learners, no judgements.
S – Students
M – Minds
A – Are
R – Really
T – Talented
Tony Bennett PGA of GB and I Master Professional speaking on "Skill & Attributes of the Modern PGA Professional" With over 40 years of experience educating, coaching and influencing the pathway and direction of golf in Great Britain.  Creating a modern professional, adding value to your club, generating new and innovative ideas on education and development of the game.
Denis McDade the 2012 Australian Teaching Professional of the year.  "The Changing Demographics of the Junior Golfer and Coping With the Challenges they Present Coaches"  An amazing presentation specifically designed with junior golfers and junior golfer development in mind.  Structuring and running a golf class for early primary school children.
Mark Sweeney the Innovator and Founder of AimPoint Technologies.  "Accelerated Skill Acquisition in Putting"
Matthew Frelich PGA of America and VP of Sales and Business Development at Trackman. "Is that a Good Coach" A fresh look into club delivery, ball flight and performance assessment for golf.
Dr David Alred, specialist in mental preparation, skill acquisition and performing under pressure.   "The 8 Principals of Performing Under Pressure"  Although touching on the 2003 Rugby World Cup loss to England, Dr David Alred is one of the most profound speakers and if you ever get an opportunity to listen to one of his presentations I recommend you do.  You will not regret it for a moment.
I look forward to sharing with you as much information as possible to encourage you and develop your game.
One other speaker I failed to mention was Virginia Irwin.  I had the pleasure of co-presenting with Master professional Peter Knight on "What Women Want"  It was a fantastic opportunity to share with the members some very important information pertaining to women specifically.  I would like to thank Peter very much for inviting me to participate in the study with him and look forward to releasing the findings of our survey as soon as possible.
Knowledge is everything.  If you cease to learn to cease to grow.  Be your best always.